Why we need an accountability framework for privacy compliance?
GDPR Article 5(2) states that the data controller shall be responsible for and be able to demonstrate compliance with the principles for processing data. 
So how do we prove this? Is there a guide or method that tells us what to do or how to do it that can lead us to compliance?
Yes, an accountability framework can assist us in achieving compliance. JANUSEC Privacy provides such an accountability framework.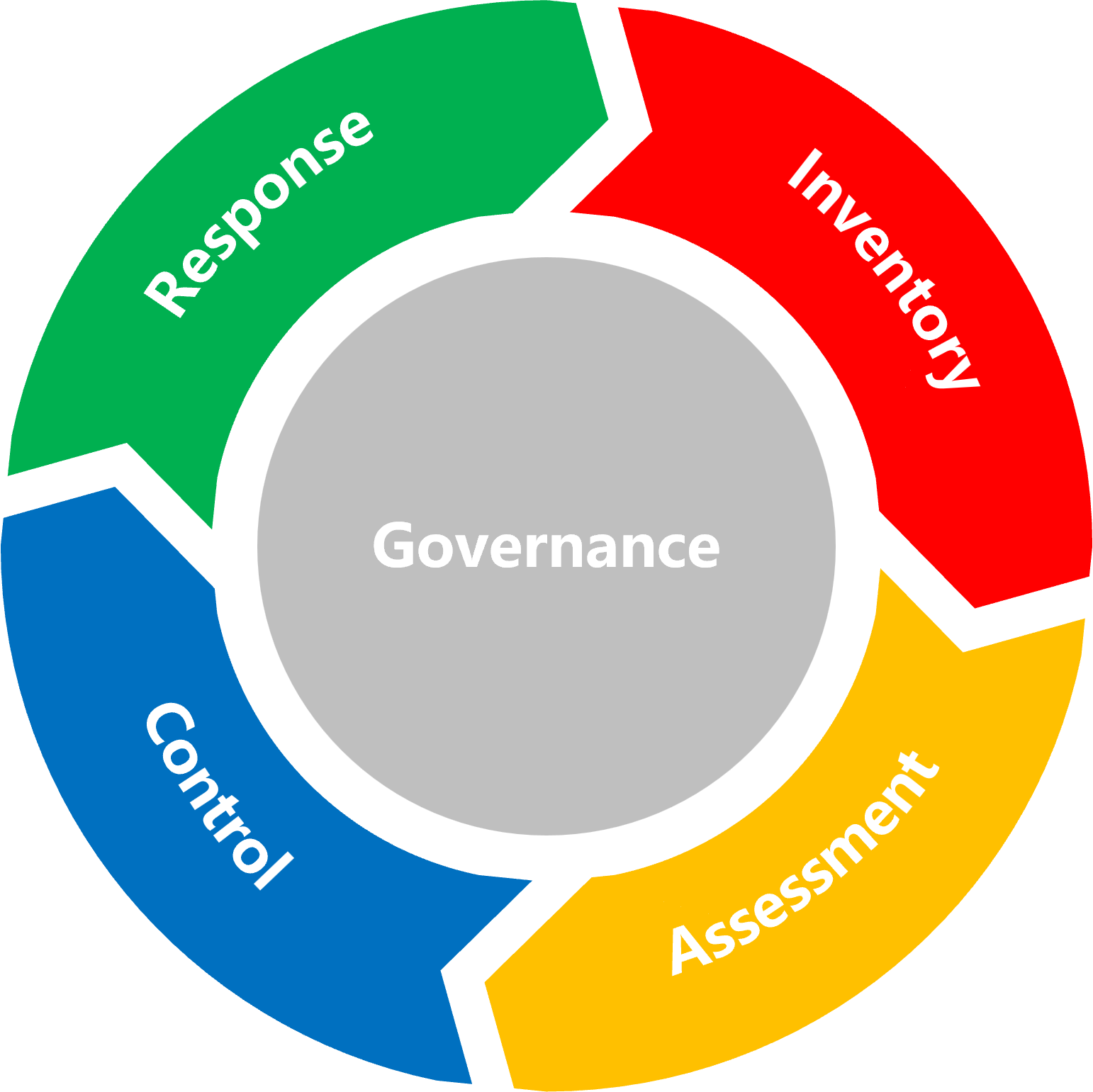 JANUSEC accountability frameword has 5 management functions:
Governance
Inventory
Assessment
Control
Response
We call it GIACR for short.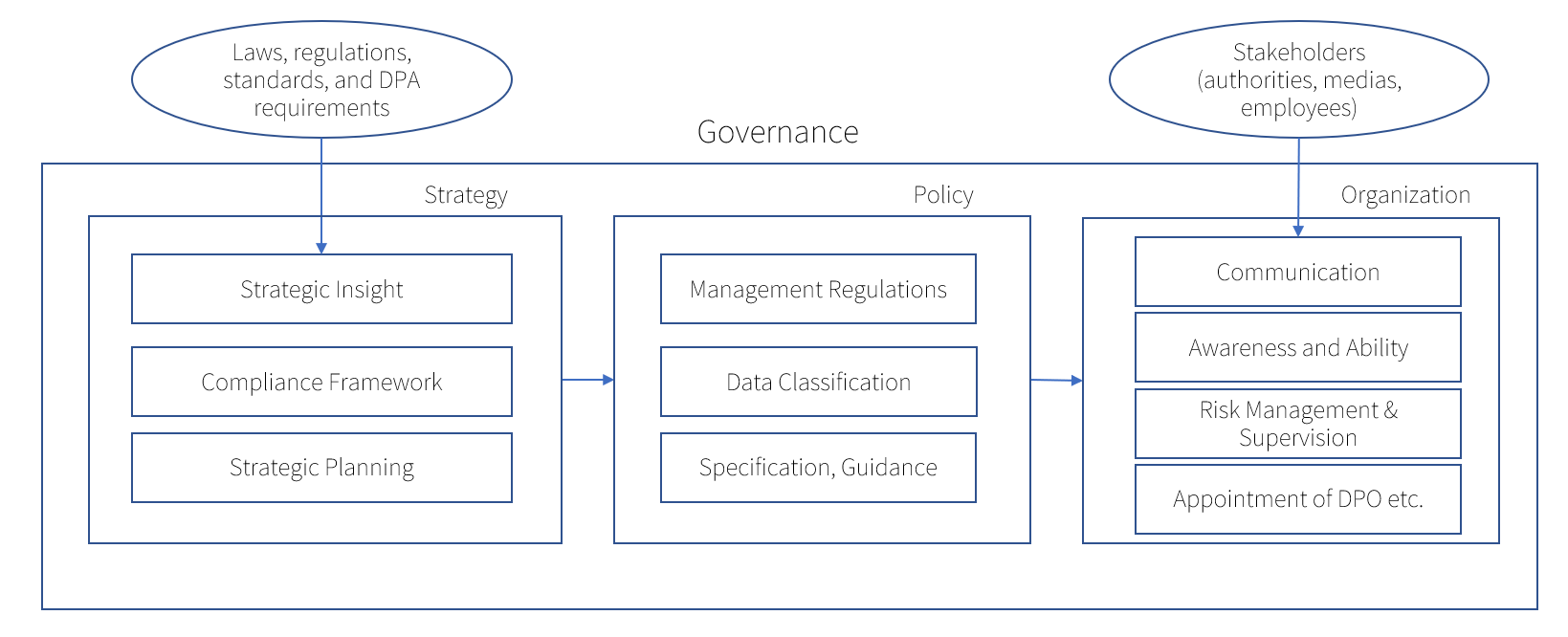 Through strategic planning, policy formulation, optimization of organizational and decision-making mechanisms, systematic direction and supervision of business processing activities are carried out to achieve the goals of data privacy Compliance, Accountability, and Transparency.
After installing JANUSEC Privacy, it can be accessed through the browser, and its details can be viewed under the framework menu.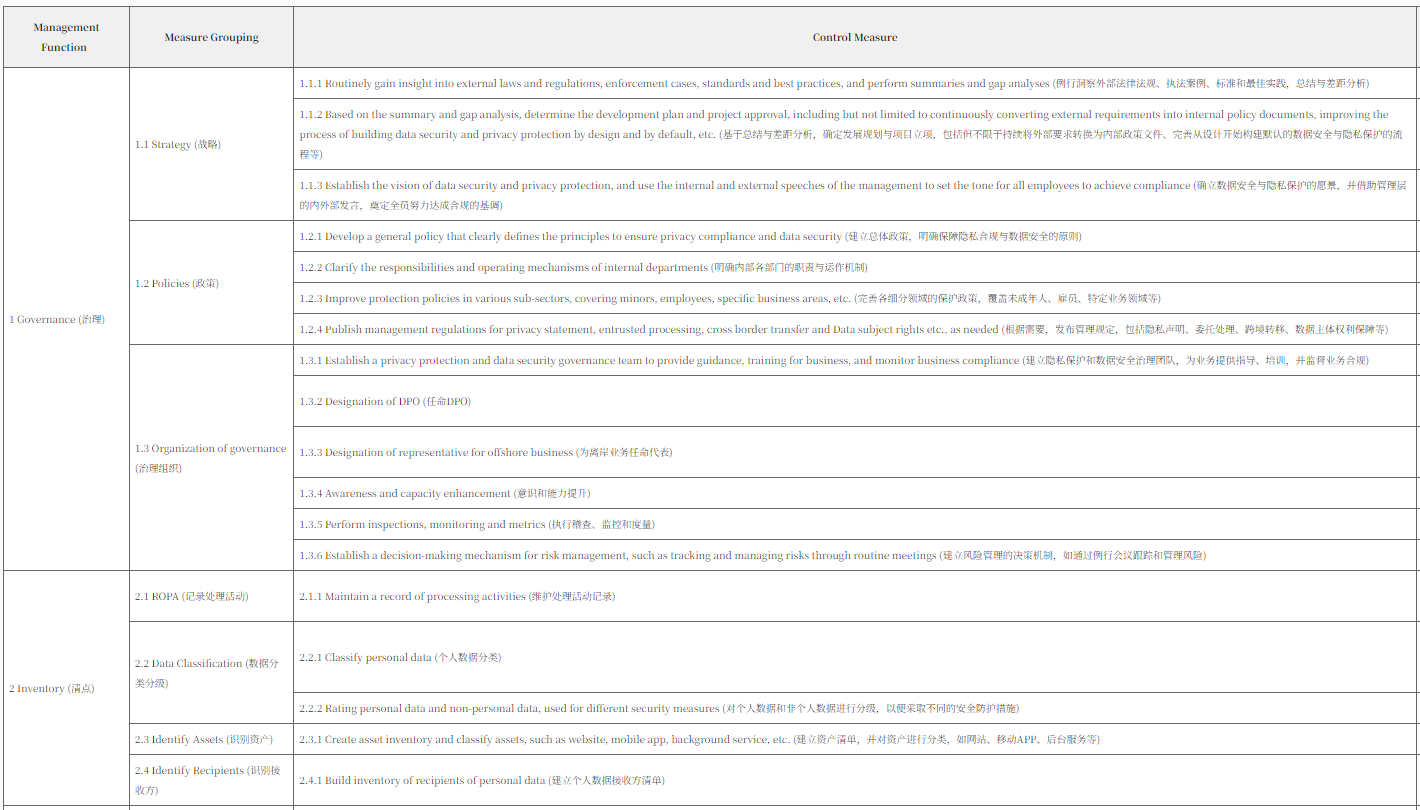 JANUSEC Privacy, provides an accountability framework and SaaS or on-premise solutions for privacy compliance governance, including records of processing activities, privacy impact assessments, asset security assessments, control measures, etc., to help enterprises demonstrate privacy compliance (GDPR etc.). 
JANUCAT Data Privacy Governance PPT
Free trial is available.